Reach Out To Animal People Pet Sitting & Dog Walking Today! 704-908-6141
Trusted Dog Walking Service Charlotte NC
There is no question that dog walking is an important part of your dog's daily routine. A good walk can help keep your dog healthy and happy. But what if you are planning a vacation and need to leave your pup at home or if you find yourself working long hours throughout the day. That's where our charlotte dog walkers near come in!
Leave Your Home Without Worries
Animal People Pet Sitting & Dog Walking is a dog lover company that provides dog walkers and sitters to help keep your furry friends happy and healthy. They can provide this service from the comfort of your own home or our office in Charlotte, NC.
Pet CPR & First Aid Certified
Insured With the Best Pet Sitting Insurance
Intensive Training in Puppy & Senior Pet Care
Training in Medication Administration
All Pet Sitters Are Background Checked & Well Trained
Follows Safety Protocols
Animal People Pet Sitting & Dog Walking is a team of professional and trusted dog walkers who can pet sit your dog, ensuring that they get the exercise they need. When choosing a dog walking service, it's essential to consider what's included in the service and whether or not it meets your needs.
A dog walking service usually consists of a visit to the client's home to let the dog out and take it for a walk and provide water. In most cases, dog walking services are for dogs left alone during the day and need to be taken outside for a walk and some bathroom relief.
Be sure to select a company with experience with dogs and employ handlers who are comfortable working with them. Fortunately, you have a team of the best dog walker to call if you are in Charlotte, NC. Animal People Pet Sitting & Dog Walking is just around the corner!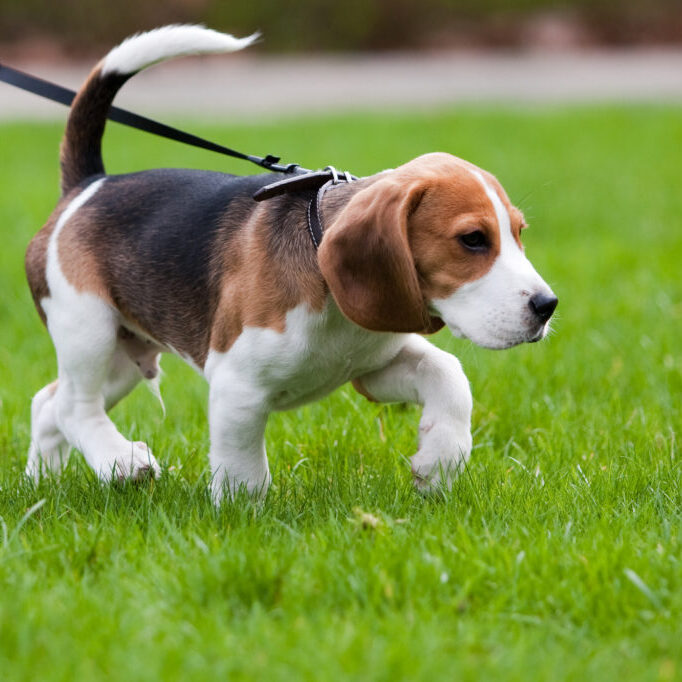 Daily Dog Walking Pricing
Holiday Dog Walk - +$5/walk

Our observed holidays include the day before, day of, and day after these main holidays: New Years, President's Day, Easter, Memorial Day, July 4th, Labor Day, Thanksgiving, Christmas Eve, and Christmas Day.
DailyDog Walking Time Slots
We offer dog walking services during the below time slots based on your preference:
Local Dog Walking Service: What We Do Best
Dog owners should choose the best dog walking company for their pets because it is important to have qualified dog watchers walk and exercise their dog. A professional dog walker will know how to handle different breeds of dogs, keep them safe, and provide them with the necessary exercise. Furthermore, by choosing a reputable dog walking company, dog owners can be assured that their fur baby is in good hands.
Best Pet Sitters and Dog Walkers in Charlotte, NC
The best pet sitters and dog walkers in Charlotte, NC are the ones that understand the canine behavior of your furry family member as an individual. They know how to take care of your pup without making them feel like a burden. They also know how to make sure that your furry friend is always happy and healthy while they're away from you.
At Animal People Pet Sitting & Dog Walking, our dog walkers are trained to bring dogs to parks, trails, dog runs, and beaches so that a dog's instincts for exploration and play can be satisfying. We also help provide the dog with some mental stimulation during the day.
Dog walking can provide your dog with the structure it needs to be healthy and happy throughout the day. Exercising a dog also reduces chewing, barking, and digging behaviors. In addition, a dog that has been dog walking all day will be too tired to engage in destructive or annoying behaviors to owners when their pet parents come home.
Friendly In-Home Pet Sitting When You Need it the Most
Our loving pet sitters and dog walkers will provide the care you need when you're hurrying to work or out of town. We have a kind and knowledgeable pet care staff to look after your pets.
Reliable Dog Walking for a Happier, Healthier Pet
Dog walking is an activity many pet owners do to ensure their pets are healthy and happy. Having a reliable dog walker is important so your pet will get the attention they need. With us, you can rest easy knowing that our dog walkers are trained and experienced. We offer premium rates and affordable rates so we can help any pet owner in the city. Our prices are also flexible, so you can easily afford the service.
Why Book a Dog Walker in Charlotte?
Charlotte has plenty of dog-friendly parks and public areas that make it easy for owners to walk their dogs. This makes it an ideal place to live with your pet, or if you are visiting the city, then you should consider hiring a dog walker in Charlotte.
Affordable Dog Walking Company
A pet sitting and dog walking company is the best way to ensure your dog gets the attention it deserves. With dog walking, your dog will be safe and healthy all day long. Lately, dog owners have been hiring dog walkers to exercise their dogs. A dog walker is a person who takes out dogs for walks so that dog owners can go about their daily routines without having to worry about what their pets are doing.
There are many dog walking companies in Charlotte, but not every dog walker is the right fit for your dog. Some dog walkers don't have enough time to give your dog the attention they need or deserve. Others lack experience with dogs or an understanding of dog behavior. To find the dog walking company that is best for your dog, follow our tips below:
Ask family and friends if they know of any dog walkers in Charlotte, NC, and conduct an online search as well.
Get to know your dog walker at a meet and greet before hiring them to take care of your dog. This way, you can determine if they are the dog walker for you.
Check references! Make sure dog walking is their primary business and part of their livelihood. Find out what company they work for to ensure it's an established dog walking service that has plenty of experience.
Dog walking can be a great way to get exercise for both you and your dog and provide some fresh air and scenery. However, as a pet parent, it can also be challenging to find the time to walk your dog yourself. That's where our dog-walking company comes in! Our full-time employees provide professional dog walking services to busy pet owners. Schedule your Meet & Greet today!
Frequent Questions About Dog Sitting Services
Experienced, Trained, Certified & Insured
Certified Pet Sitters & Dog Walkers
Pet-Sitting Emergency Preparedness Certified Pet Sitter
PetTech Pet First Aid CPR
Animal People Pet Sitting & Dog Walking is an expert in dog walking services in Charlotte, NC and nearby communities. if you need help keeping your furry friends in tip-top shape, our trained and trusted experts are here to provide top-notch care and security.
Give us a call and learn why we are the most trusted dog walking company in the area!